Could Gareth Bale leave Real Madrid?
Posted on:
April 17, 2018
/
Graham Hunter believes leaving Gareth Bale out of Real Madrid's win at Malaga on Sunday was a clear indication that the club are looking to move him on.
Manager Zinedine Zidane insisted Bale was "rested" ahead of the Champions League semi-finals with Bayern Munich later this month, alongside the likes of Cristiano Ronaldo and Luka Modric, but the Welshman has played just 81 minutes of Real's four knockout games in the competition this season.
Hunter insists Real are keeping a keen eye on PSG's need to sell this summer to meet FFP requirements and suggests the La Liga side may be happy for Bale to leave. Hunter said on Revista De La Liga: "Bale is left out, he's not even travelled to Malaga, when he has not been a starter for Real Madrid in the Champions League.
"You'd have thought this was tailor-made for Gareth Bale. He didn't even travel, Zidane has made it clear it wasn't about injury, it was about what he said was 'rest'.
"I read the situation directly as Real Madrid looking at PSG, the fact it is widely accepted they will need to have a fire sale to meet financial fair play criteria, and Madrid are lining themselves up to ask Bale, as they did last summer: 'Wouldn't you be happier somewhere else, sir?'
"Last summer he roundly said no to them, and that's the reason they couldn't buy Kylian Mbappe. There is a vague possibility the fire sale at PSG could include Neymar, possibly Mbappe, not both but one or the other, and Real want to be in a position to vie for that, elbow people out of the way.
"So this wasn't tactical, this wasn't resting Bale so he will be in primary shape for the Bayern semi-final, this was an indication to him that even Zinedine Zidane is prepared to say: 'Gareth, you've done well, but perhaps your time is up here.' I don't see any other way to read that decision."
Bale has won three Champions League titles at Real since joining from Real Madrid in 2013, but he has made just 16 starts in La Liga this season. Brainstorming where Bale could move next, Hunter says Man Utd, Tottenham and Bayern could all suit the 28-year-old, but would not rule out Bale wanting to stay put at the Bernabeu.
"It's absolutely clear that Man Utd's ardour for him has not dulled. It's clear there is a player at Tottenham, in Harry Kane, who is very valued by Real Madrid.
"Whether Kane is interested in a move abroad at this stage, family-wise for example, I don't know, but Madrid have found it very difficult and uncomfortable to negotiate with Spurs chief Daniel Levy.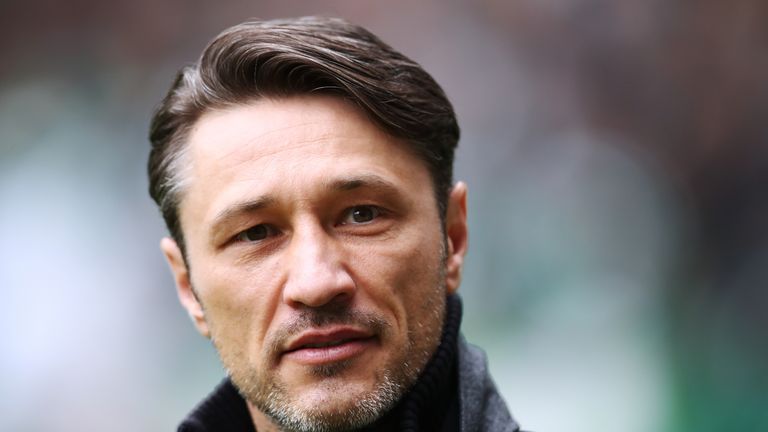 "They may find that some sort of interchange between Real and Spurs for Kane and Bale could come into the reckoning.
"I have no question, depending on what the new Bayern manager Niko Kovac likes, that Bale could maintain his salary and fit in very nicely at Bayern Munich, a club where speaking English is more simple.
"Returning home seems like the logical option; there will be bidders. I'll be sad if he leaves La Liga, and he may wish to dig his heels in. I'm not predicting anything on behalf of Gareth Bale, my statement is Real Madrid are upping the ante at this stage of the season, to treat Bale like that, with so many big games remaining, that's a marker that they're saying: 'Your time here is up.'"